Personal Field Equipment Recommendations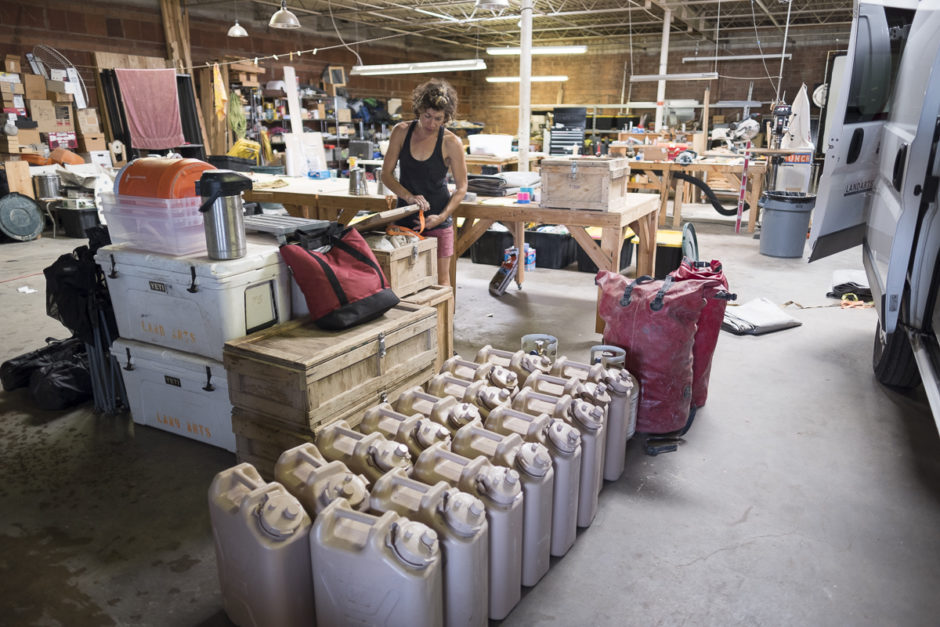 Water container(s) that fit in the day pack (1-2 quart min).
Day pack for hikes and general field use to transport food, water, and materials.
Headlamp or flashlight(s) with extra bulbs and batteries.
Pocketknife.
Personal emergency kit (to be kept near always, particularly when outside of base camp) to include: foil emergency blanket, whistle, compass, maps, adhesive bandages, sterile gauze pads, adhesive tape, antiseptic, water purification tablets, strike anywhere matches in waterproof container, chemical glow stick, pencil and paper.
Personal hygiene items to include: toothbrush, toothpaste, body wipes, biodegradable soap and shampoo, hand cleaner, lotion, insect repellant, sun block, towel.
Warm sleeping bag and sleeping pad. Expect nighttime temperatures from the high 80's to the low 20's Fahrenheit.
Tent with rainfly. Low profile and smaller tents are better in strong winds. Self supporting two person size tents generally provide enough room for personal gear storage inside the tent, helpful during inclement weather, and maintain low profiles for wind. Expect strong winds.
Small tarp for gear projection in camp and while working.
Work gloves.
Camp clothing (layers for warmth and protection from the elements).
Work clothing (pants and long sleeve shirt for messy work.
Adverse weather gear: (cold, hot, rain) waterproof outer shell for rain, thermal layers, warm gloves, heavy socks, sun hat, swim suit, sunglasses, loose fitting long sleeve shirt and pants for sun protection.
Hiking boots: broken in, good support (waterproof a plus).
Water shoes for swimming/walking in lakes and rivers. Protects from rocks and sharp objects. Flip flops are generally unhelpful and dangerous in the field.
Special dietary or medical needs (alert program director and manager to any prescriptions or special needs).
Music, books, cameras, binoculars or other personal resources (optional).
Personal studio materials and tools (as required).
General Note: All gear will be packed in and out of site. Some sites will require longer transport of gear than others. Space in the vehicles is very limited. Each participant is expected to operate within a general allotment of two large (soft) sturdy duffle bags. Avoid excessive gear. Pack well.