2022 Admissions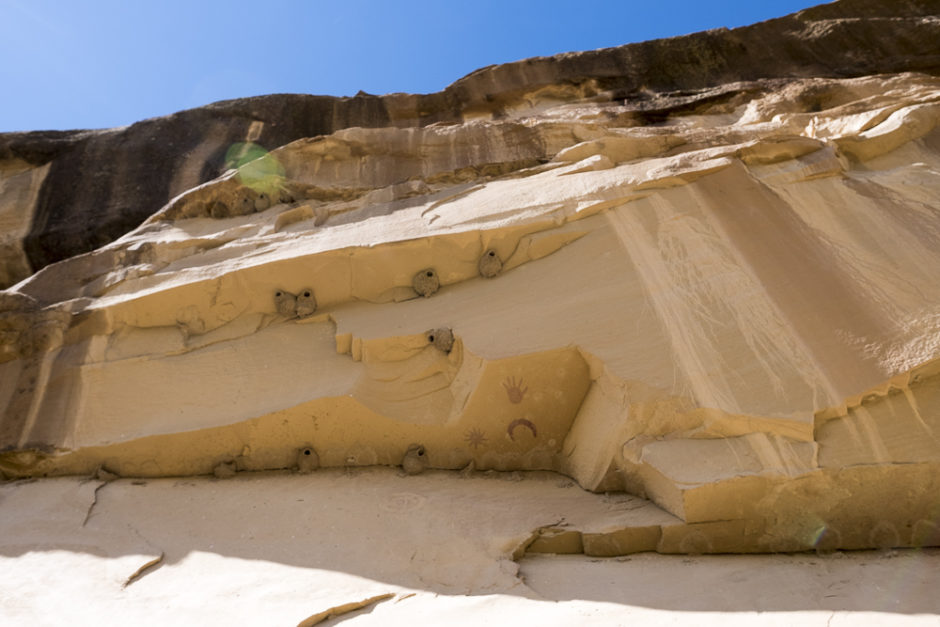 Applications Due as soon as possible for the few remaining seats (and seatbelts) Monday, March 28 Friday, March 25, 2022, 12 midnight CST
---
Land Arts of the American West at Texas Tech University is looking toward the 2022 field season casting vision and energy on the horizon for participants.
---
Encourage curious people.
---
Information Sessions via Zoom
Information Session #1 Friday, March 11, 2022, 12 noon CST – Zoom Registration Link
Information Session #2 Tuesday, March 22, 2022, 3:00pm CST – Zoom Registration Link
Attending one Information Sessions is encouraged but not required.
Contact info@landarts.org with any questions or interest.
---
Admission Policy, Criteria & Eligibility
Success of studio-based field study experience hinges on the constitution and culture of the group of participants. Admission into the program is selective and competitive. Land Arts of the American West at Texas Tech University is a rigorous program that seeks outstanding participants with demonstrated skills and expansive ambitions. Program details can be found at Information for Applicants.
---
The selection of participants is determined by committee through the review of applicant work evidenced in strength of statements, integrity of portfolios, and an assessment of ability to contribute to the collective dynamic of inquiry and outdoor survival. Criteria have been developed to assist in this process and insure widest possible inclusion. Final admission will follow an interview and be at the discretion of the program director. Available space in the program is generally limited to 10 participants.
---
We seek applicants in all disciplines from across Texas Tech University and beyond. Curious artists, architects, writers, poets, historians, geologists, and scientists are encouraged to apply to Land Arts of the American West at Texas Tech University.
---
International applicants are welcome. Please email info@landarts.org for more information about registration and visas requirements.Land Arts is inclusive, aligning with and supporting the missions of the Division of Diversity, Equity & Inclusion and Student Disability Services at Texas Tech University. It is also governed by all university policies and protocols.
---
Application Requirements
Contact Information Form.
Statement of Intent: PDF document outlining qualifications, experiences, research questions, and objectives for participation in Land Arts of the American West at Texas Tech University.
Portfolio of Work: single PDF document containing a focused collection of creative work(s) demonstrating conceptual and material aptitudes and experiences. Work may include any recent examples (from within or outside focus area) of any type, media, or format. Clearly state level of involvement and responsibilities in collaborative projects.
Interview: meeting with the Admissions Committee to assess qualifications, preparedness, and ambition.
---
Submitting an application to Land Arts of the American West at Texas Tech University acknowledges you have read all Information for Applicants, Personal Field Equipment Recommendations and commit to adhering to all program responsibilities upon acceptance.
---
Public Health
Planning is based on belief and hope we will be able to safely launch a healthy field season in 2022. Modifications to operations, itinerary and modalities will follow best practices and guidance in accordance with state, local, and federal COVID-19 regulations and guidelines.
---
---