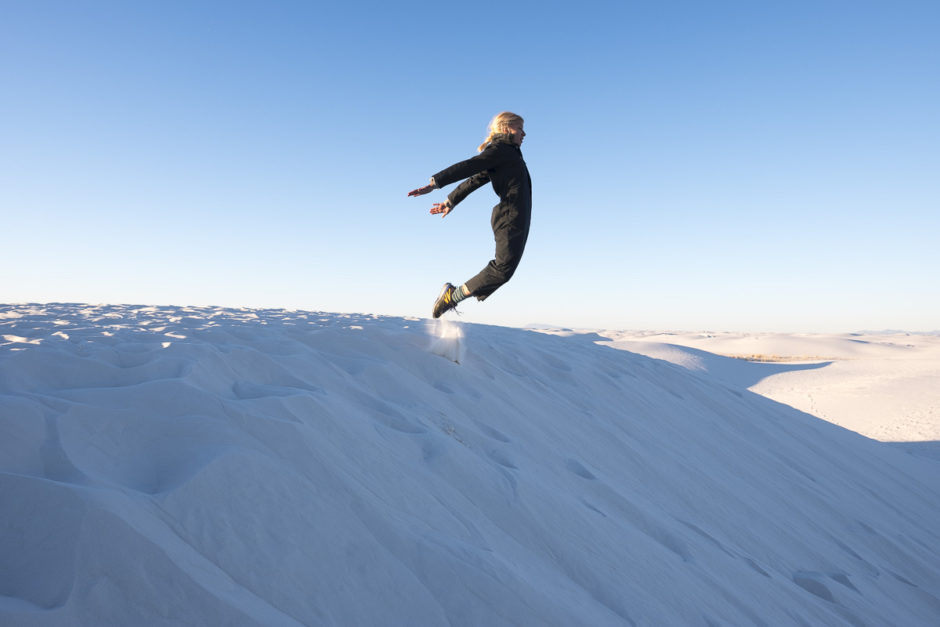 2020 Admissions
Land Arts of the American West at Texas Tech University is a transdisciplinary field program examining the evolutionary interaction between human actions and landscape formation. The program leverages immersive field experience as a primary pedagogic agent to support research that open horizons of perception, probes depths of inquiry, and advances understanding of human impacts shaping the environment. Investigating earthworks or land art is a way of mapping the intersection of geomorphology and human construction. Earthworks begin with the shape of the land and extend through the complex social and ecological processes that create landscape. Including the full array of human activity marking the planet, from petroglyphs to pipelines, roads, dwellings, monuments, and traces of those actions, earthworks show us who we are.
Since 2001 Land Arts of the American West has been developing as a transdisciplinary field program expanding the definition of land art and human action creating landscapes as "a semester abroad in our own backyard" that connects the pedagogic potential of travel with the rigors of field research. Land Arts of the American West at Texas Tech University seeks to cultivate collective energy within an expanded disciplinary range of examinations from architecture, the built environment, public culture, science, and geography to explorations of creative writing, literature, art history and contemporary art. Since 2019, a Land Arts of the American West Certificate is available.
WE SEEK STUDENTS IN ALL DISCIPLINES FROM ACROSS TEXAS TECH UNIVERSITY AND BEYOND.
Applications are due 11 March 2020 and information is available here.
Contact Chris Taylor with any questions. Additional information is available in the links to the right, particularly in the TEDx presentation, the Land Arts book, the feature in the New York Times, and from talking with past participants.