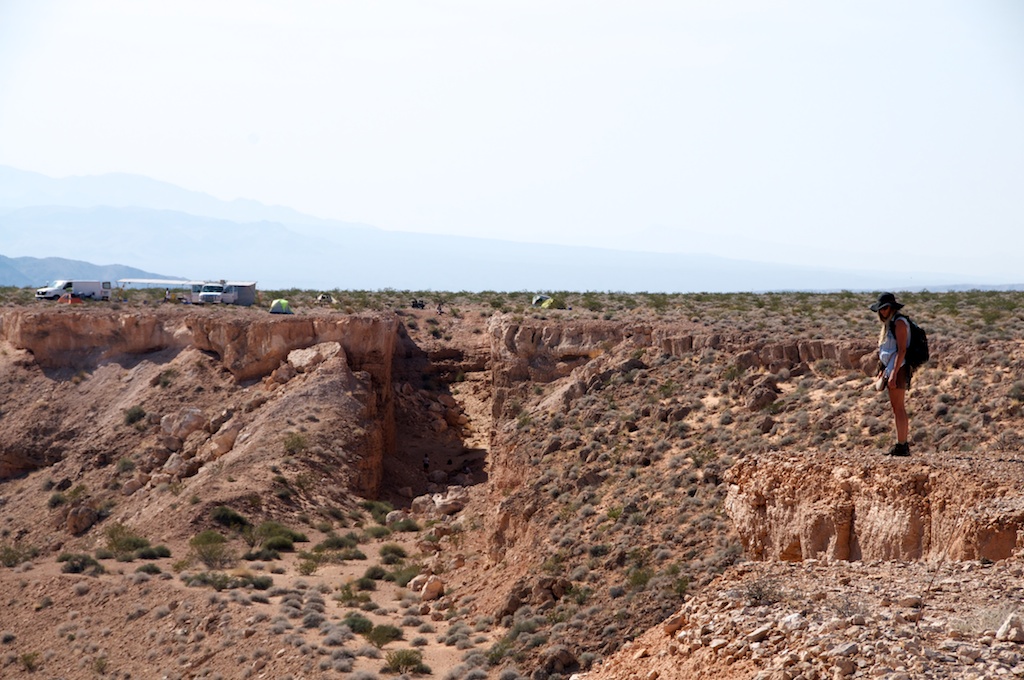 Land Arts of the American West is a semester long transdisciplinary field program expanding the definition of land art through direct experience with the full range of human interventions in the landscape, from the inscriptions of pictographs and petrogylphs to the construction of roads, dwellings, and monuments, as well as traces of those actions. Land Arts investigates the intersection of geomorphology and human construction beginning with the land and extending through the complex social and ecological processes that produce contemporary landscapes. It is a semester abroad in our own back yard where each fall students venture across the American southwest camping for a two months while traveling six-thousand miles overland. Sites visited include Chaco Canyon, Roden Crater, the north rim of the Grand Canyon, Double Negative, Sun Tunnels, Spiral Jetty, the Wendover Complex of the Center for Land Use Interpretation, Bingham Canyon Mine, Lake Powell, Jackpile Mine at Laguna Pueblo, Chiricahua Mountains, Cabinetlandia, Marfa, the Very Large Array and The Lightning Field.
Land Arts situates our work within a continuous tradition of land-based operations that is thousands of years old. Analysis of sites visited provides a basis for dialog and invention. Issues of spatial and material vocabulary, constructional logics, and inhabitation serve as the foundation for an investigation through making. Students construct, detail, and document a series of site-base interventions in a context that places emphasis on processes of making, experiential forms of knowing, and transdisciplinary modes of practice. The immersive nature of how we experience the landscape triggers an amalgamated body of inquiry where students have the opportunity of time and space to develop authority in their work through direct action and reflection. Land Arts hinges on the primacy of first person experience and the realization that human-land relationships are rarely singular.
Land Arts was founded in 2000 at the University of New Mexico by Bill Gilbert with the assistance of John Wenger. From 2001 to 2007 the program developed as a collaboration co-directed by Bill Gilbert and Chris Taylor, then at the University of Texas at Austin. In the fall of 2008 Taylor moved to Lubbock and now Gilbert and Taylor operate the program autonomously at the College of Fine Arts at the University of New Mexico and College of Architecture at the Texas Tech University. For information about the program at UNM see http://landarts.unm.edu/. In January of 2009 the Nevada Museum of Art announced the creation of the new Center for Art + Environment and the acquisition of the archive of Land Arts of the American West.
Operational and curricular material about Land Arts at Texas Tech can be found on the College of Architecture website. This site is regularly updated to include current information and hopefully will be widely updated to provide greater access to the program archive. Please contact Chris Taylor for any additional information.