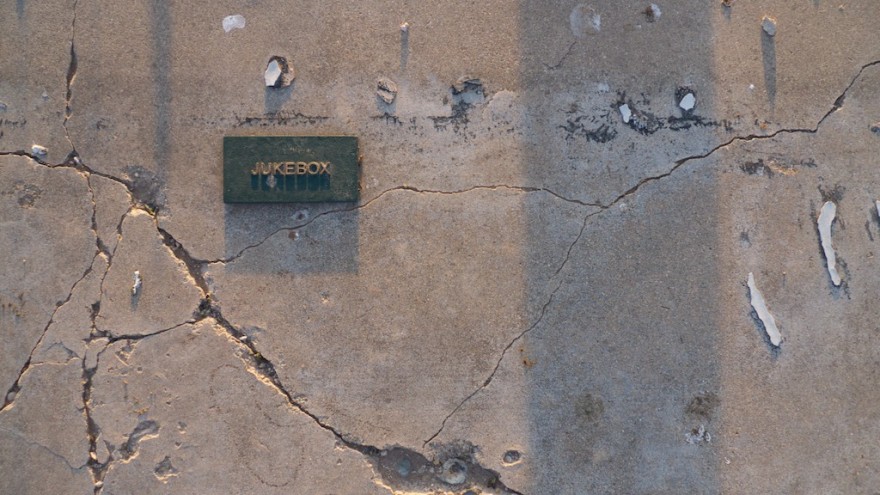 GROUND SOURCING
2 April 2011 noon to midnight
Lubbock, Texas


Lubbock is a place of profound and unique geophysical character, marked by the Llano Estacado and the broad horizon encircling the region. It is a character too easily dismissed, taken for granted, or looked over. There is no surprise that much can be learned by keeping a nose to the ground, so the goal of this environmental action is to examine the character and politics of place by recording what we find on the surface of the earth. We will look down to see out—examining the ground to read the horizon. In particular we will examine the downtown Lubbock Arts & Cultural District, however any emblematic portion of the city and its surroundings are welcome. The result with be a tapestry of revelation into the qualities of place that make Lubbock unique.
The action is open to anyone willing to spend time looking at the ground and documenting what they find in photographs submitted by email to .(JavaScript must be enabled to view this email address). Images will be accepted from noon to midnight April 2, 2011, and will be added in the order they are received and processed by the server to the project website at http://landarts.org/index.php/site/action/. Please include a location description in the email subject. For all images the camera should point straight down so the plain of film or back of the lens is parallel with the surface of the earth.
The action will begin with a brief gathering and announcement at the LHUCA Warehouses at 1001 Mac Davis Lane in Lubbock, Texas at noon on April 2, 2011. You don't have to attend the meeting to participate.
This project is part of the 2011 Texas Biennial with organizing support from Landmark Arts in the School of Art and Land Arts of the American West in the College of Architecture at Texas Tech University.
For additional information please contact Chris Taylor by .(JavaScript must be enabled to view this email address) or 806-392-6147.